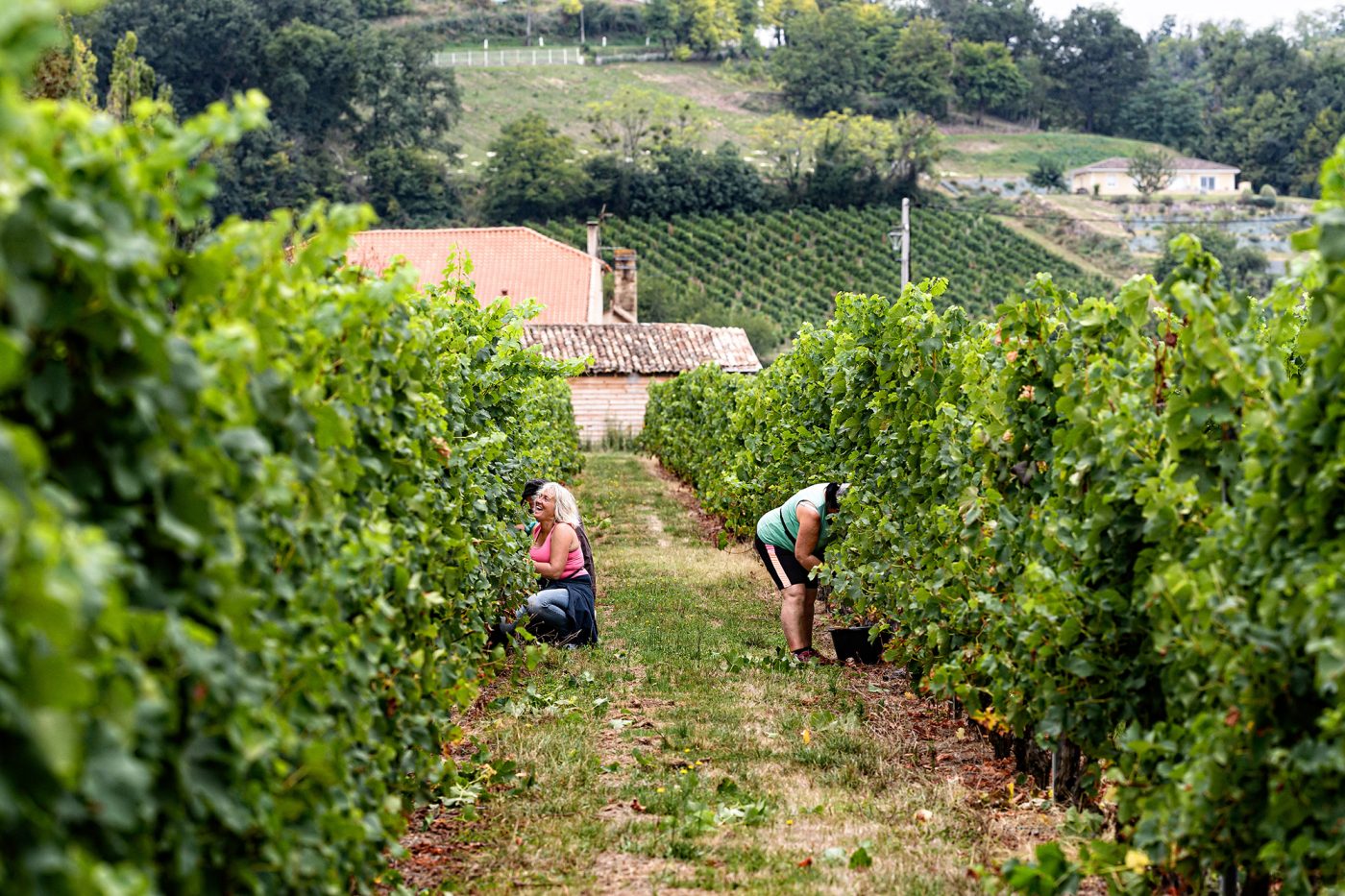 Our winemakers are well accompanied
Our oenologists support the winemakers in all areas of their vineyard: from the assistance with the structure of their operation in order to produce more Crémant, the choice of grape varieties on dedicated plots and the preliminary analyzes before the harvest.
These oenologists determine the start of the harvest, which takes place quite early and must obligatory be done by hand, using local teams from the surrounding area, 80% of whom are regulars.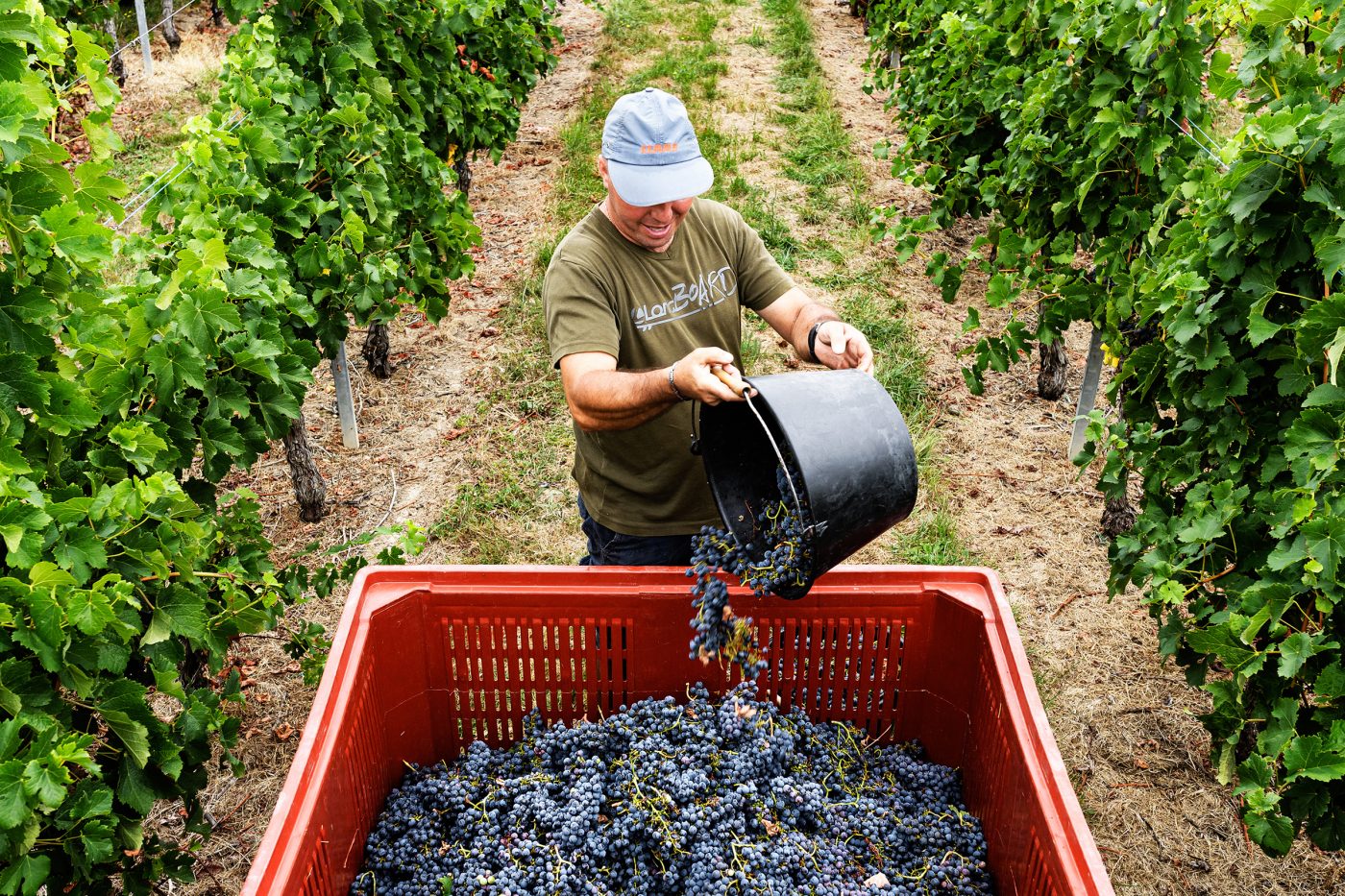 Fast Transport, gentle pressing process
The grapes, once picked, are transported in a perforated boxes – palox – to the Saint-Pey site where they are pressed as quickly as possible.
The technicians then take over from the winemakers and transform their grapes according to a very precise process. The whole art of gentle pressing is then expressed: from the first drop juices, to the most qualitative.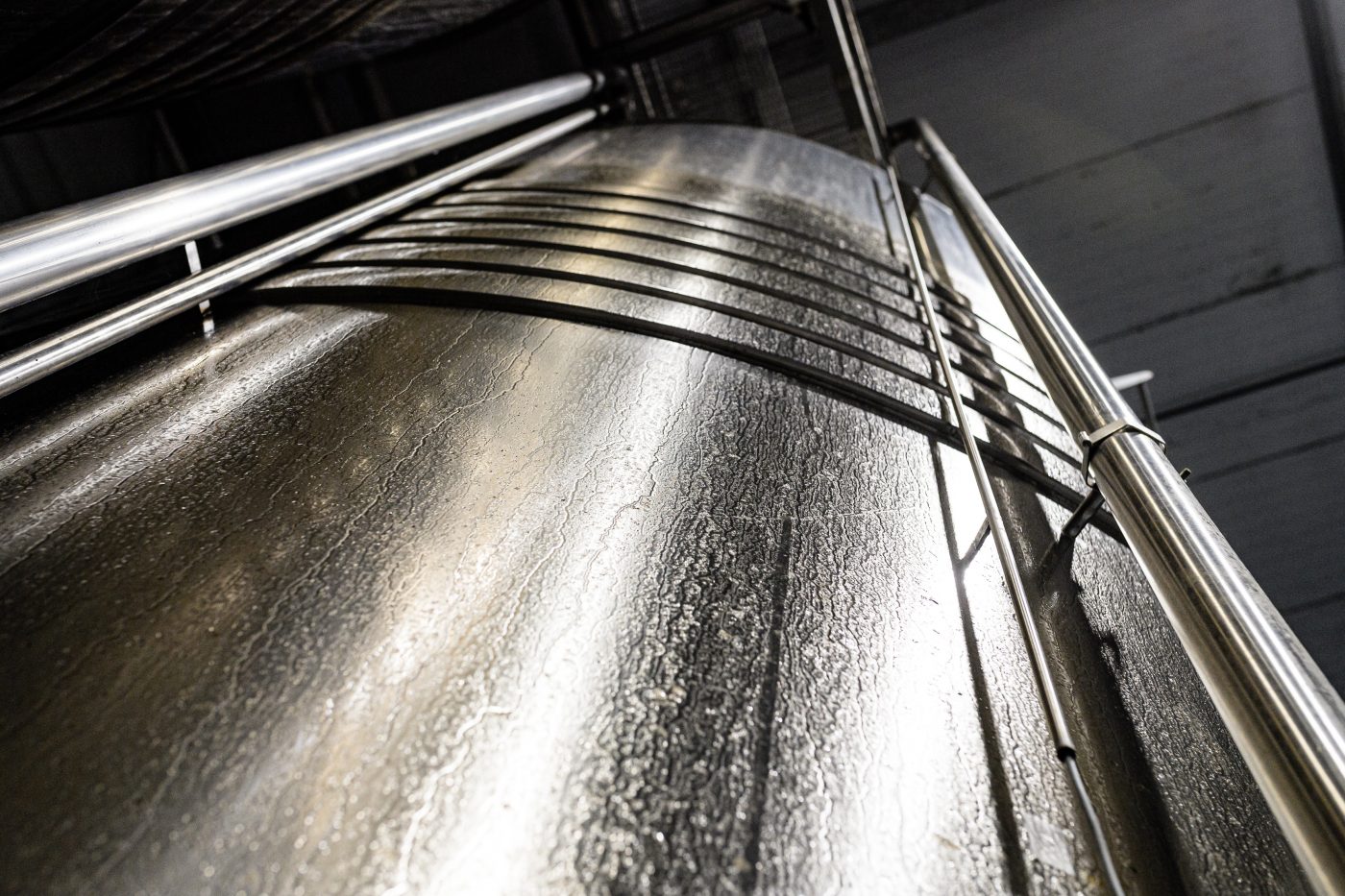 Haute couture vinification
 Once the juices have cooled and decanted, the first fermentation takes place in a thermo-regulated tank for a period ranging from 10 to 15 days. We then obtain the "basic wines" that the winemakers of the cellar will assemble according to the specifications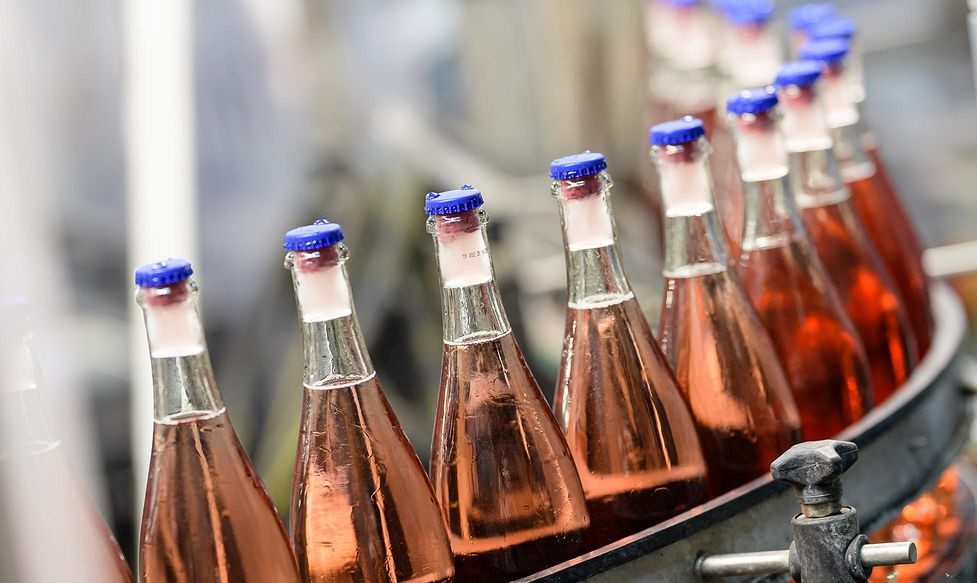 Fermantation in the bottle
Then comes the "foaming", according to the Champagne method which causes a second fermentation inside the bottle, which will give the sparkling character. This operation consists in filling the bottle with this basic wine, to which yeast is added. At this stage, the bottle is naked, closed with a simple capsule called "crown". For good foaming, these bottles are placed in the cellars, at a constant temperature of 15 °, in the so-called "slat" position, flat, for a period ranging from 12 to 36 months. This placing on latte then generates an evolution of aromas.
Next comes the riddling, intended to prepare the evacuation of the deposit formed during the previous stage, then disgorging. Then add the shipping liquor (dosage of wine and sugar which determines the more or less dry character) whose recipe remains confidential, even within the cellar.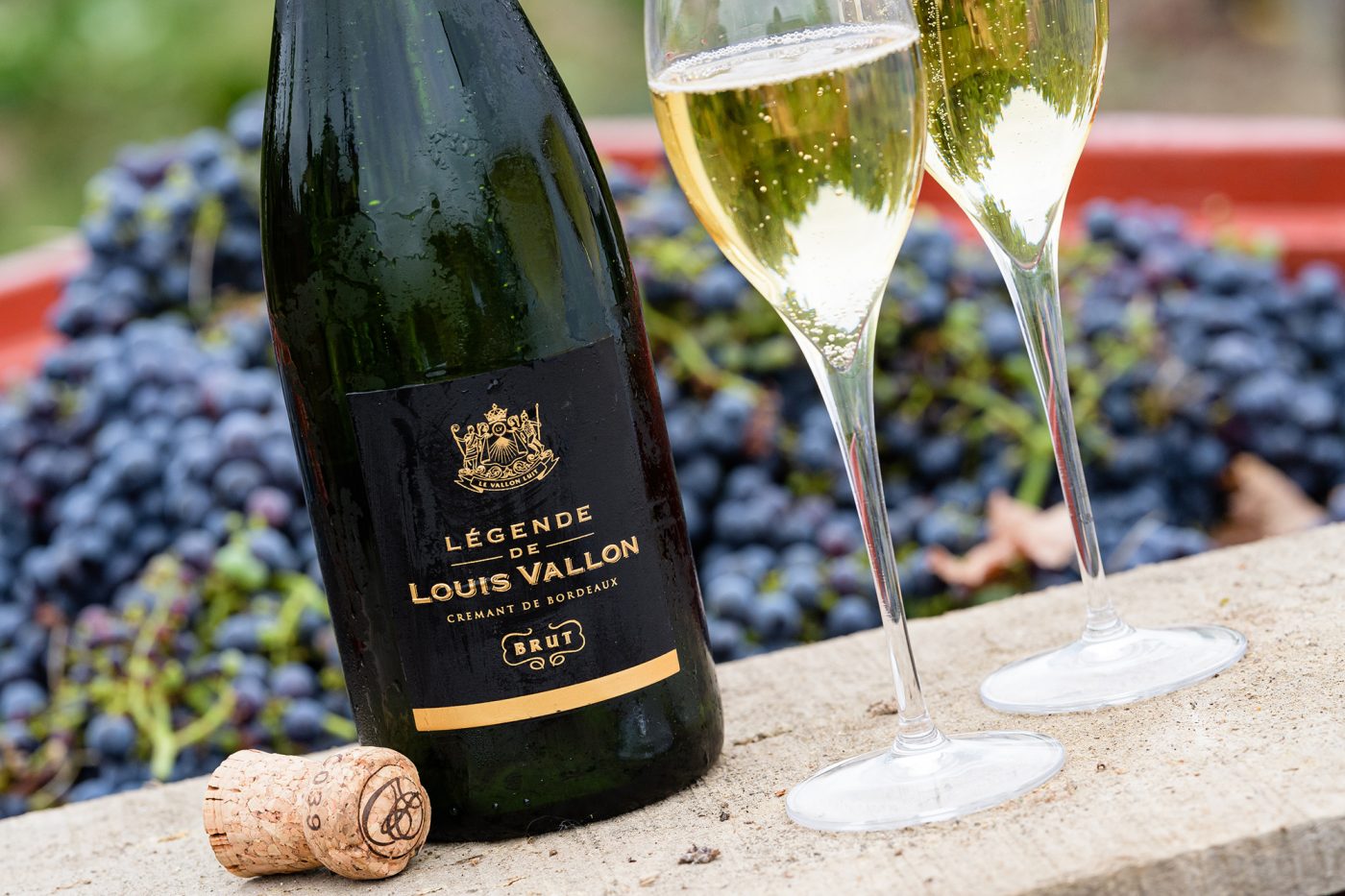 The last touches
The corking and dressing then come to refine the appearance of the bottles, ready to be sold.
All interventions are thought to limit the impact on the environment and on the wine. Each practice is recorded to provide a total transparency towards the consumer.